What is LEDWallCalc?
LEDWallCalc lets you calculate LED wall configurations the easy way.
The app starts on its growing library menu where you can pick a panel, then introduce in the desired LED wall size and press the calculate button!
You will receive information about the physical sizes of the wall, weight, power consumptions and needed signals.
Generate and export native grids for your configurations or draw the grids into a bigger video canvas for scaling or creative mapping purposes.
Generate PDFs with all specs to share with your crew.
Choose Your Panel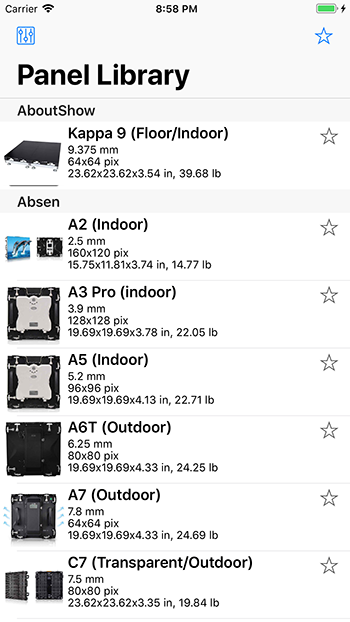 Set The LED Wall Size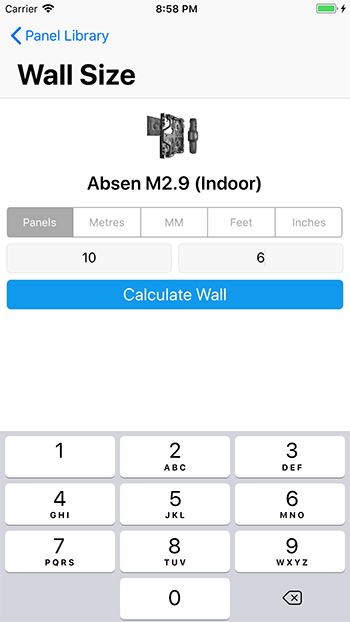 Calculate Wall Details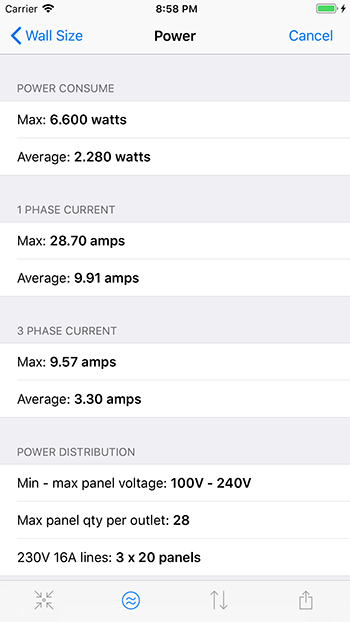 Export Grids & Info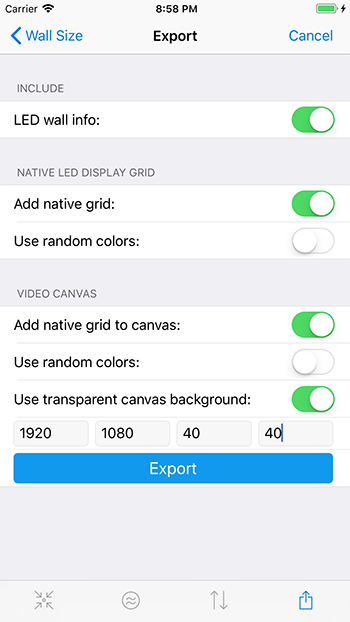 Quick lookup
Search on brands, models, pixel pitch and indoor/outdoor to find where you are looking for.
Custom Panels
Can´t you find your panel in the library or did you fabricate your own panels? You are able to add easily new panels to the list and use them directly.
Favourites
Add the panels you work with more often to your favourites library so you can find them quicker next time.
App Settings
Setting your system voltage, current and outlets headroom LEDWallCalc is able to inform you about the maximum panels you can connect per outlet and tells you as well how many outlets you need.